Bathroom Installation & Renovation in Dublin
Welcome to Dublin Area Plumbers – where your bathroom dreams come to life. With over two decades serving the Dublin community, we've perfected the art and science of bathroom installation and renovation, crafting spaces that reflect luxury, functionality, and style.
---
Unraveling the Magic of Modern Bathrooms
Bathrooms are no longer just utility rooms; they're sanctuaries where one starts and ends their day. The right fixtures, from contemporary rain showers to classic clawfoot bathtubs, can elevate this space into a realm of relaxation. We can work with any range of fixtures, ensuring we cater to all tastes and preferences, whether you're seeking a minimalist approach or a grander design.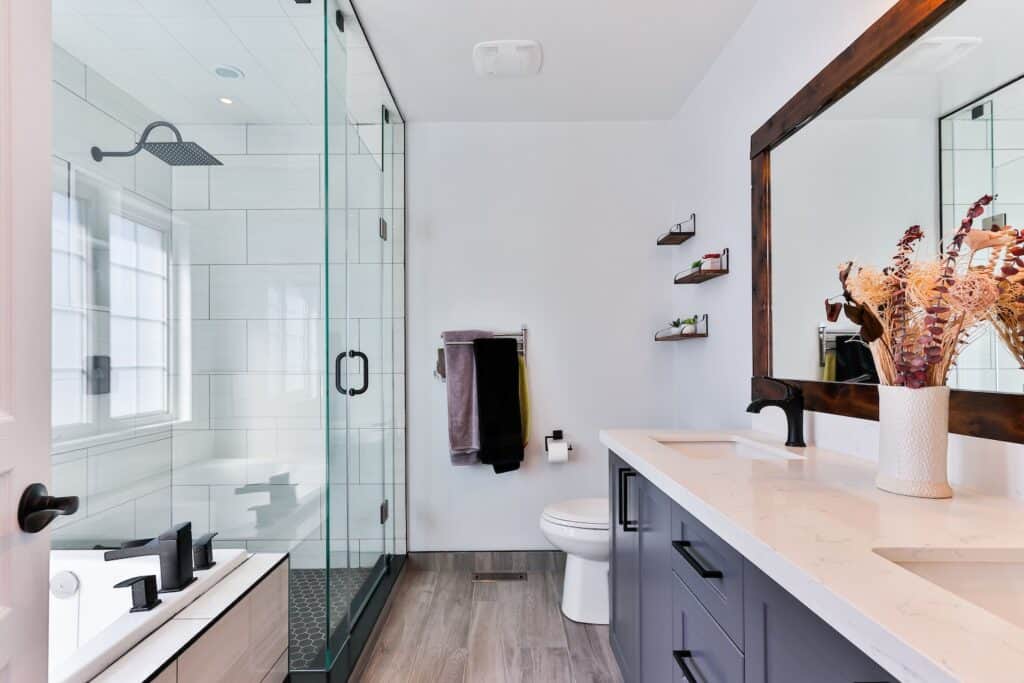 ---
The Dublin Area Plumbers Signature Touch
When you choose us, you opt for quality, expertise, and a personalized touch. Our services, always in demand, extend to:
Complete bathroom installations for new homes or extensions.
Meticulous bathroom renovations tailored to your aesthetic.
Specialty wet room designs and installations for modern homes.
Worried about pricing? Get an insight into our competitive rates on our dedicated plumbing rates page.
---
What Influences Your Bathroom Installation & Renovation Costs?
Every bathroom project is unique. The cost of bathroom renovations and installations can vary based on:
Space and Size: A master ensuite bathroom will differ in cost from a small guest bathroom.
Design Complexity: Custom designs involving intricate tile patterns or luxury fixtures might have a higher price point.
Material Choices: Opting for high-end materials or imported fixtures can influence the final cost.
However, with Dublin Area Plumbers, you're always assured value for your investment. To discuss a bathroom installation or renovation call us on 01 675 0941 or email info@dublinareaplumbers.ie.
---
Crafting a Space For You
We take immense pride in our work and creating a bathroom space that works for you. Bathroom renovations and installations can have a transformative effect on your home.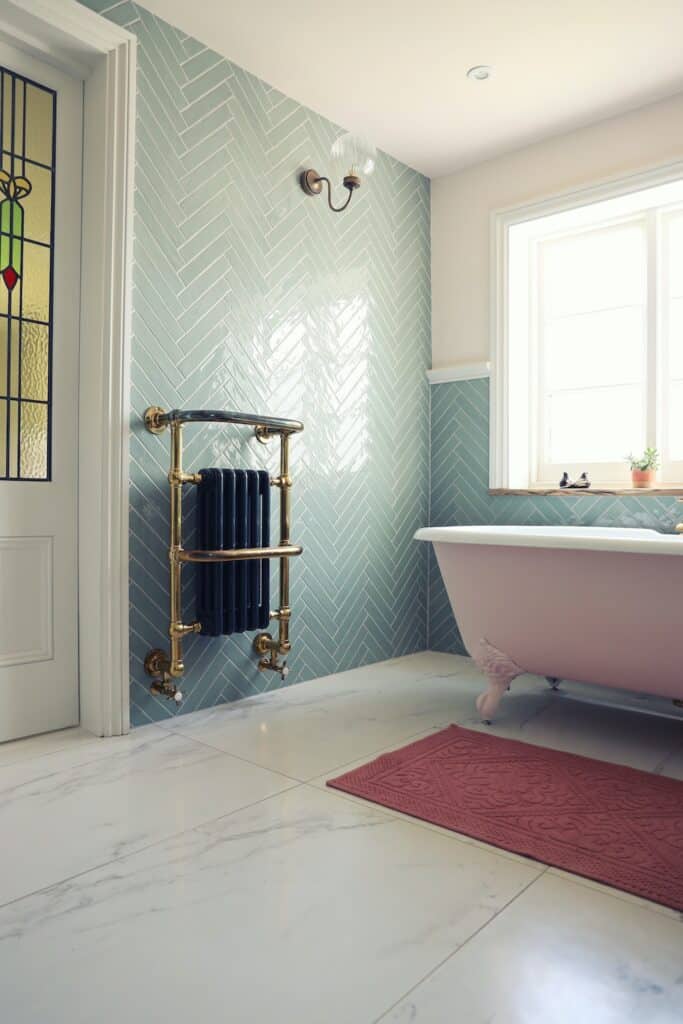 ---
Why Wet Rooms are a Game Changer
Wet rooms are the epitome of modern bathroom luxury. Beyond their contemporary appeal, here are more reasons homeowners are making the switch:
Aesthetics: A unified look makes the bathroom appear spacious and opulent.
Safety: Reduced slipping hazards due to the absence of shower trays.
Increased Property Value: Wet rooms are a sought-after feature for potential homebuyers.
We are specialists in crafting wet rooms tailored to your needs. Visit our plumbing rates page for installation costs.
---
Embracing Inclusivity with Disabled Bathrooms
Everyone deserves a comfortable and safe bathroom experience. Our expertise in disabled bathrooms ensures:
Personalized Designs: We factor in individual needs to create ergonomic bathrooms.
Knowledge of Grants: Our team can guide you through available government grants for disabled bathroom renovations.
Advanced Features: From grab bars to walk-in tubs, we ensure every feature prioritizes safety and accessibility.
---
Get in Touch Today
Your dream bathroom awaits. Book a service, repair, or consultation online or dive into a conversation with our experts.
To discuss a bathroom installation or renovation:
📞 Phone: 01 675 0941
For emergency repairs:
📞 Phone: 083 801 7773