Plumbing Services in Dublin 14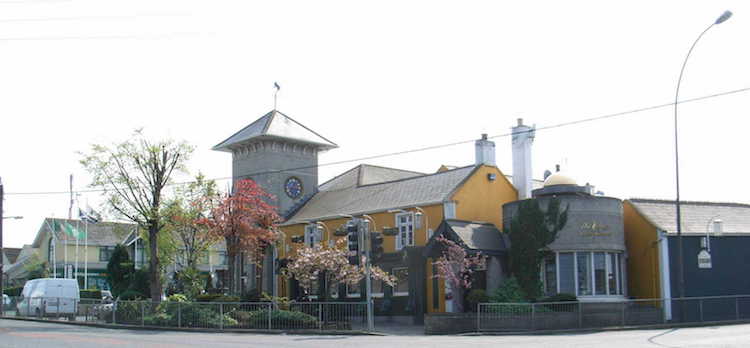 We have been providing the very best domestic and commercial plumbing services across Dublin 14 for more than 20 years. Whether it's a gas boiler service, a full plumbing upgrade or a burst pipe, our team of professional plumbers know what's important to our customers. Each member of our team of expert technicians is fully insured and RGI qualified and OFTEC registered. Ensuring you have the peace of mind that the work we do is always to the highest standards. We offer free quotes with no hidden fees and transparent pricing, to view or rates click here >>>.
To contact us and run through your plumbing needs call us on 01 675 0941. We're always happy to help.
What Plumbing Services do we Provide?
There isn't one type of plumbing service that we haven't experienced and we guarantee to leave your home or premises clean and tidy. Whether you are running a bar or restaurant and need to have vandal-proof toilets installed, or simply wish to have your home's immersion heater properly serviced, one thing is certain. You won't be disappointed by a lack of quality in our service. After our plumbing team have upgraded your heating system or replaced your toilets we'll leave your place ready to go. We never charge for travel time and we do our best to get to you as soon as we can to minimise the plumbing problems.
Home & Business Plumbing
Gas Bolier Service
Oil Boiler Service
Blocked Drains
Boiler repairs & maintenance
Leak repair
Hot Water Pump Repairs & Replacements
Bathroom Installations
Kitchen Plumbing Installations
Showers & Sink Installations
Burst & Damaged Pipe Repairs
Heating System Upgrades
Need an emergency plumber in D14?
Our emergency plumbing service is available 24 hours a day, 7 days a week all year round. So you know that we will always have a plumber available when you need us.
Because we want our customers to have help when they need it most, it sometimes means a plumbing emergency can't be left until office hours. It's important to fix all plumbing emergencies right away in order to avoid further damage and further costs from water damage or loss of heating. So we are on call when you need us most. If you have a plumbing or heating system emergency, don't wait, call us on 083 801 7773 right away.
Areas we cover
Churchtown
Clonskeagh
Dundrum
Goatstown
Rathfarnham
Windy Arbour
and more
For a free quote call now on 01 675 0941 or email us at info@dublinareaplumbers.ie.