Dublin Plumber Services
For over 20 years, Dublin Area Plumber has been the preferred Dublin plumber for homes and businesses. We offer top-notch plumbing services throughout Dublin city and county. Whether you're a homeowner facing a plumbing issue or a business needing routine maintenance, our skilled team is here to help.
---
Plumbing Solutions We Offer
Leaky Taps: Taps can start dripping over time. We don't just fix them; we find out why they started leaking to help prevent it from happening again.
Blocked Drains: Drains can get blocked due to various reasons – food particles, hair, or other objects. We can clear any blockages efficiently.
Running Toilets: A running toilet can waste huge amounts of water. We inspect the toilet, identify the reason, and offer a lasting solution.
Low Water Pressure: Nobody likes weak showers or taps. We'll check your entire system to diagnose and correct any water pressure issues.
Water Heater Issues: Everyone needs hot water, especially during cold Dublin mornings. From basic maintenance to complete replacements, we ensure you always have access to warm water.
Pipe Leaks: Whether it's a small leak or a major one, we're equipped to address it, ensuring your home stays dry and safe.
---
Maintenance, Checks, and Certifications
Pumps: Pumps, like any device, need regular attention. Our team checks for signs of wear and tear and addresses any issues, ensuring it serves you longer.
Boilers: Dublin can get pretty cold. That's why it's crucial your boiler works perfectly. We offer maintenance, checks, and necessary repairs to keep it running efficiently.
Every member of our team is certified by the RGI Registered Gas Installers and OFTEC. This ensures that each job, big or small, is handled professionally, keeping safety at the forefront. So when you're searching for a Dublin plumber you can rest assured you are working with the best.
---
Upgrading and Modernizing Plumbing Systems
For Homes: Modern homes need modern plumbing. Whether you're renovating or building from scratch, we can guide and implement the latest plumbing solutions that fit your needs.
For Businesses: A business can't afford long downtimes. We understand that. We provide efficient plumbing installations and upgrades tailored for commercial needs, ensuring minimal disruption.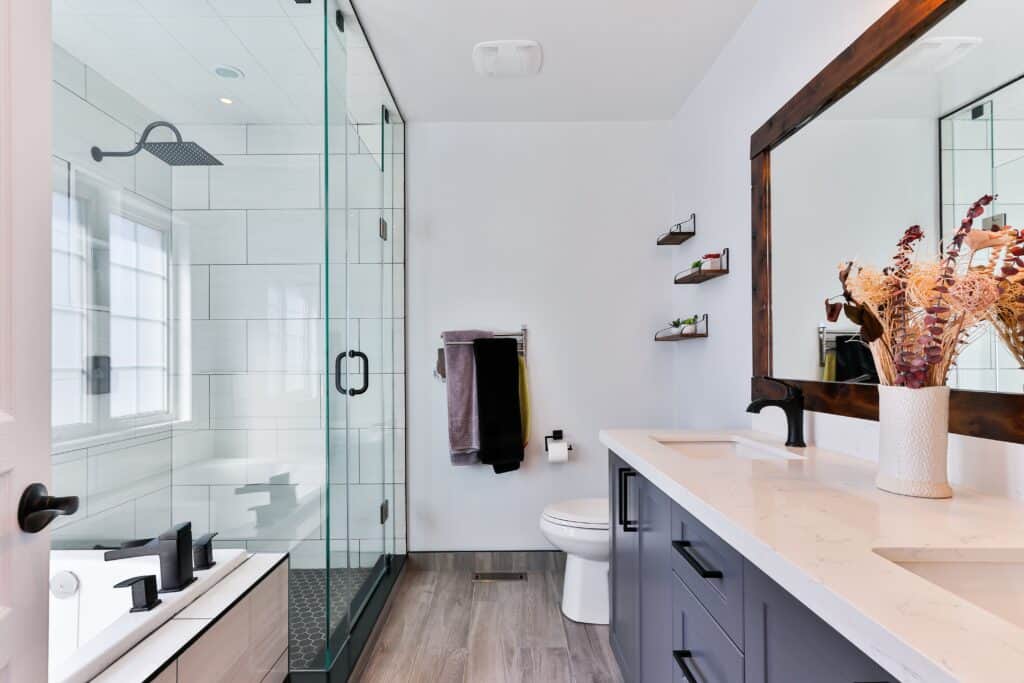 ---
Dublin Plumber: Where We Serve
In our 20 years, we've worked in every part of Dublin. From central locations to the quieter corners of the county, we've been there. When you're in Dublin and think, "I need a plumber," remember that we're always just a call away.
---
The #1 choice in your search for a Dublin Plumber
Experience Counts: With two decades under our belt, we've seen and tackled almost every kind of plumbing issue.
Round the Clock Service: Plumbing problems don't have a schedule. That's why we're available 24/7, ensuring we're there when you need a Dublin plumber, we're there.
Certifications Matter: Our team's RGI and OFTEC certifications are a testament to our dedication to quality and safety.
Transparent Pricing: No surprises. Our pricing is clear, and you can check it anytime on our Plumbing Rates page.
---
Reach Out Today
For general questions or bookings: Phone 01 675 0941
If it's urgent or an emergency: Phone 083 801 7773
Prefer online? Visit our Contact Page for booking or to request a callback.
Remember, whenever you need reliable plumbing services in Dublin, we are here to help. We aim to provide dependable services, ensuring your plumbing system works flawlessly.