Excellence in Dublin Plumber Repairs
For over two decades, Dublin Area Plumbers has been synonymous with trust and expertise in the plumbing world of Dublin city and county. Whether you're a homeowner in need of a Dublin plumber for a quick fix or a business requiring extensive plumbing solutions, our legacy stands strong to serve you.
---
Common Plumbing Concerns We Fix
Leaky Taps: One of the most consistent calls we get is for dripping taps. Beyond just the fix, we ensure a thorough job, fixing to the root of the problem.
Blocked Drains: Our team is adept at clearing obstructions from all drain types, from the bathroom to the kitchen, guaranteeing smooth water flow.
Running Toilets: Various internal malfunctions can lead to this. We diagnose the core issue, ensuring your toilets operate flawlessly.
Low Water Pressure: A common inconvenience; we ensure a thorough inspection and solution, restoring your home's water pressure.
Water Heater Challenges: From maintenance to fixes, our experts handle all heater types, ensuring optimal performance.
Pipe Leaks: We address everything from minor leaks to significant bursts, always ensuring maximum efficiency.
---
Maintenance, Certification, and Care
Pumps: Regular maintenance can extend the life of your pump, preventing unexpected issues. Our comprehensive check ensures efficient operation.
Boilers: Critical during Dublin's chilly winters, our team ensures your boiler operates efficiently. With regular checks and boiler servicing you can prevent significant issues, leading to cost savings.
All our team members are certified by the RGI Registered Gas Installers ensuring that every gas-related task is handled with the utmost professionalism and safety in mind. Additionally, all of our plumbing engineers are OFTEC registered, guaranteeing the highest standards in the services we provide for heating your home or business.
---
Plumbing Upgrades and Renovations
Domestic: Modern plumbing solutions can redefine your living space. Be it eco-friendly options or state-of-the-art integrations, we've got it covered.
Commercial: With vast experience across various commercial spaces, we ensure smooth operations, from new installations to upgrades.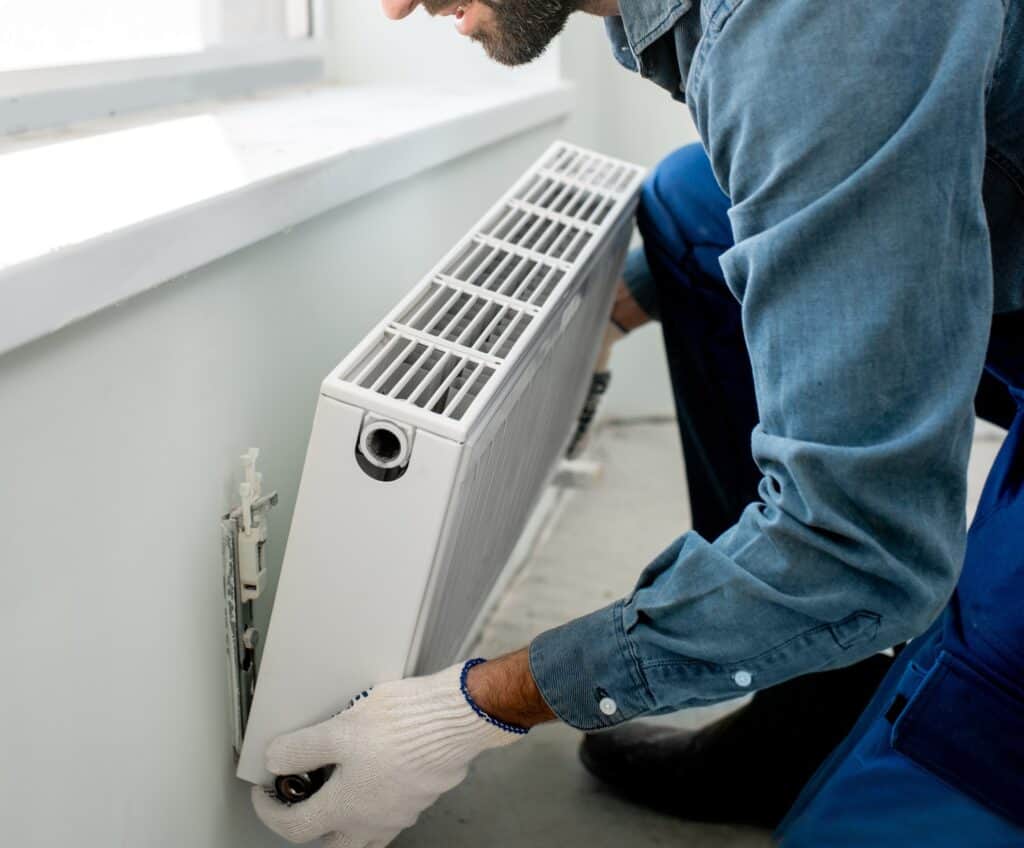 ---
Serving Every Corner of Dublin
Being in business for over 20 years, we've had the privilege of serving every nook and cranny of Dublin. From the bustling heart of the city to the serene outskirts of the county, our reach and expertise span across all of Dublin, ensuring that a reliable Plumber in Dublin is always within your reach.
---
Why Choose Dublin Area Plumbers?
Experience: Two decades in the industry has equipped us with unparalleled knowledge and expertise.
24/7 Availability: Day or night, our team is ready to address any plumbing emergency you might have.
Certifications: Our RGI and OFTEC registrations attest to our commitment to quality and safety.
Transparent Pricing: To get an idea of our pricing structure, please refer to our Plumbing Rates.
---
Reach Out
For inquiries or immediate assistance:
General Queries & Bookings: Phone 01 675 0941
Emergency Plumbing Repairs: Phone 083 801 7773
To book online or request a callback, visit our Contact Page.
When it comes to plumbing in Dublin, we're more than just service providers; we're your partners, always ensuring the best for your homes and businesses.