A look at some of the work carried out by the Dublin Area Plumbers team, including a ball washer, a shower valve rupture, and a dual element immersion.
Ball Washer at Fingal Golf Centre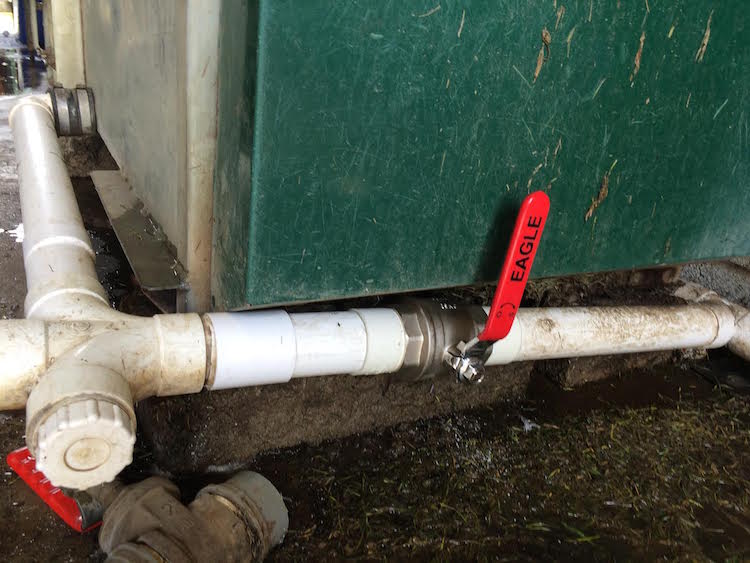 A machine for washing golf balls at Fingal Golf Centre had a valve attached for draining the system that had broken.
The old valve was a gate valve that had to be twisted a number of times to open and shut. We replaced it with a quarter turn lever valve which is much easier to operate.
A small section of the waste pipe had to be removed and replaced during installation because glued fittings are generally used on waste pipework.
New Booster Pump
Here is a booster pump we fitted in Charlestown Dublin 11 this week. The original pump was only 5 years old but had burned out prematurely. The reason for this is because it was installed in an apartment where the toilets along with the rest of the plumbing system are fed off the pump which means that every time the toilets are flushed the pump runs.
Unfortunately a lot of apartments in and around Dublin are plumbed this way. A good way to prolong the lifespan of your booster pump is to switch it off and only switch it on when you want to use the shower. Most pumps are wired into a switched spur and easily switched off.
If yours is wired into a fused spur, a switched one can be fitted at minimal cost. Doing this will save you hundreds of Euro on pump replacement. The pump we fitted in this apartment is the third one since its construction.
This customer is delighted with her new booster pump and has taken our advice on how to use it.